The Original
Betty Band
Specially designed to rein in curly hair, Betty Bands work equally well on straight hair, too (and everything in-between!). After years of frustration with traditional headbands, and a lot of trial-and-error, the Betty Band was born.
Our hook and loop closure keeps your Betty Band firmly in place, while allowing for quick removal at the end of the day, when you want to relax and let your hair down. The tapered end comfortably keeps the Betty Band from sliding around during active wear (you can even wear it during a work-out!), and the fun fabrics and original designs let you express your individuality, and control your hair in style.
Try one on, and join our loyal customers, who never want to go back to traditional headbands ever again!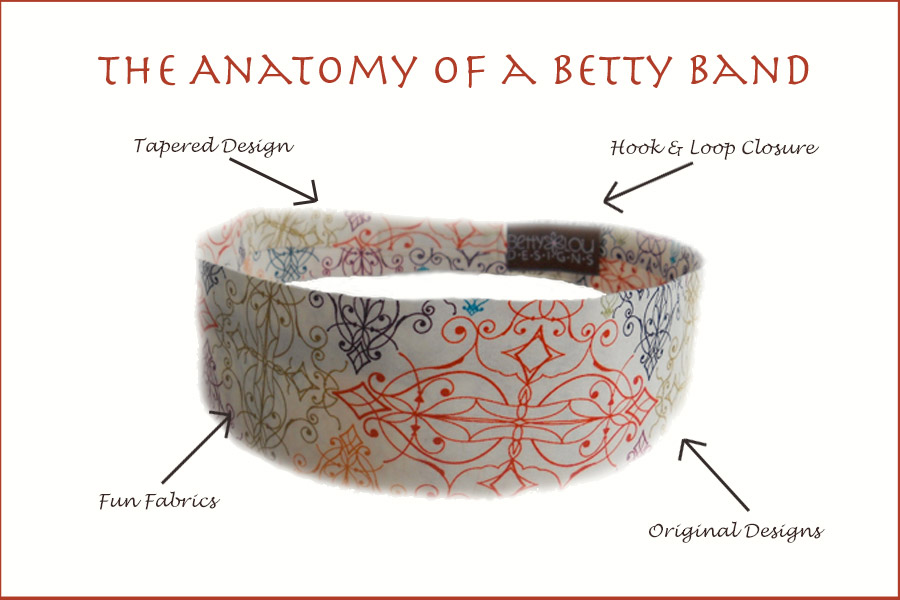 ---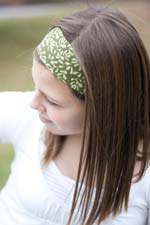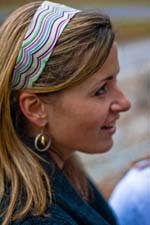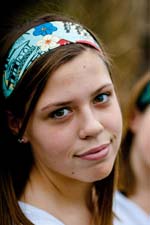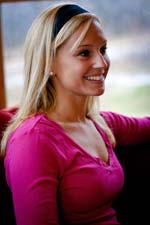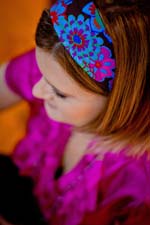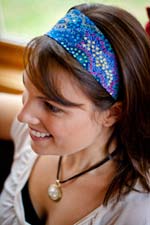 ---
Our Story
Necessity is the Grandmother of Invention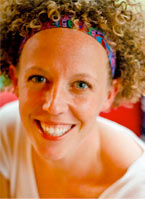 As a child, I asked my grandmother why I was stuck with this head of unruly, crazy curls. She simply replied, "You got those curls because otherwise you'd be perfect."
20 years later, while I know I'm not perfect, I do know that my curls have caused me to cut, twist, pull, and stretch my hair until I created the best solution, Betty Bands.
These unique headbands were first designed to help me feel beautiful, and after revving up my old sewing machine, have been created for friends and family to enjoy!
Oh, and Betty Lou...she's my Grandma.
---