The Original Betty Band!
Specially designed to rein in curly hair, Betty Bands work equally well on straight hair, too (and everything in-between!). After years of frustration with traditional headbands, and a lot of trial-and-error, the Betty Band was born.
Our hook and loop closure keeps your Betty Band firmly in place, while allowing for quick removal at the end of the day, when you want to relax and let your hair down. The tapered end comfortably keeps the Betty Band from sliding around during active wear (you can even wear it during a work-out!), and the fun fabrics and original designs let you express your individuality, and control your hair in style.
Try one on, and join our loyal customers, who never want to go back to traditional headbands ever again!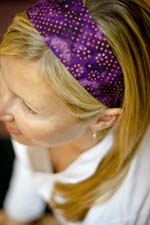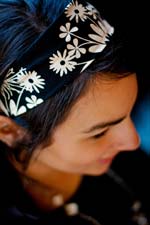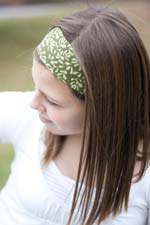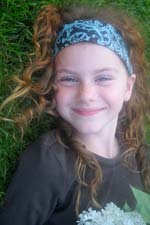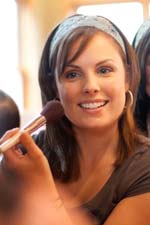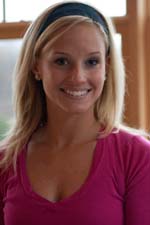 ↑ Send us a photo of you wearing a Betty Band; we'll put it here! ↑